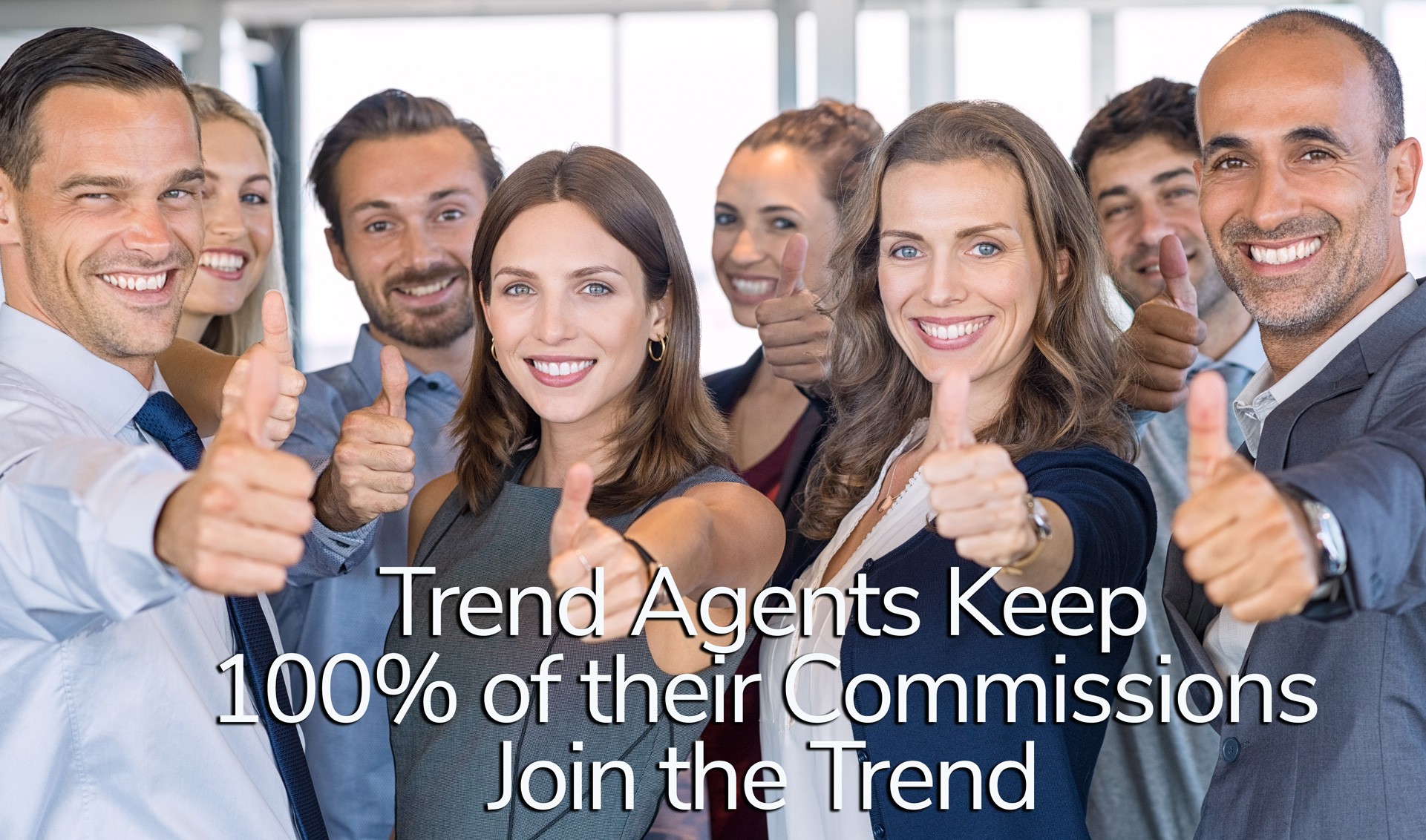 A BOUTIQUE FIRM WITH BUDGET IN MIND:
• 100% Commission - Low monthly membership!
• Personalized For Sale Sign
• Personalized Name Badge
• 100 Business Cards
• Custom Website with fully integrated IDX & CRM
• Centrally Located Sarasota & Fort Myers Locations
• 2 Full SERVICE Brokers with over 30 years of combined experience
• Ongoing Comprehensive Sales training
• Survival Guide and Business Plan - A proven path to success
• Customized Marketing Materials with Lending Partner
• Social Media Expert on Staff
• Transaction Desk File Review & Management
• Trend Realty Training Facebook Group for Networking, Videos and Questions
• Get paid @ closing, with our CDA program
• E & O insurance on transactions
• Friendly Partners to work with!!
• Just $399/transaction (training, technology and transaction review)

*Consumer fee/transaction applies
Many 100% commission companies are not interested in NEW licensees. At Trend, we enjoy working with both experienced AND newly licensed agents.
Contact Us For A Confidential Interview Today